How I started
I was inspired by my many mentors to pursue my passion of crochet and stretch myself and so, I did.  I signed up for my first craft fair.  At the craft fair, I had several people who saw a sample doll and wanted one. I had no idea of the amount of work it would take to complete multiple dolls but nothing was going to stop me.
I began studying different patterns, techniques, and asking lots of questions. I worked endlessly crafting my unique dolls until they were perfect. Crocheting dolls has brought me so much joy and happiness.  My focus now is to grow my brand, expand my knowledge, and create new custom accessories like outfits, and seasonal items.
The More Tymeless Brand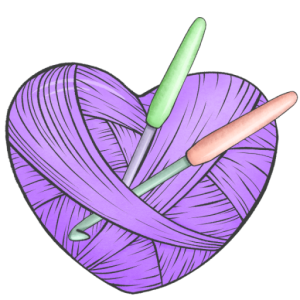 I needed a name for my business and with my family being the biggest supporters of my work I wanted to incorporate them somehow. Then it came to me. I would combine parts of our names together to create something that is unique and represents us.
More Tymeless is a way to merge my love of dolls with crochet and to share that love with those who appreciate handmade gifts. I want people to experience the joy of having something that is made just for them.
Each doll is made by hand with your choice of skin tone, hair color, and dress color for a custom look. I am so grateful to have this opportunity to share my passion with others.